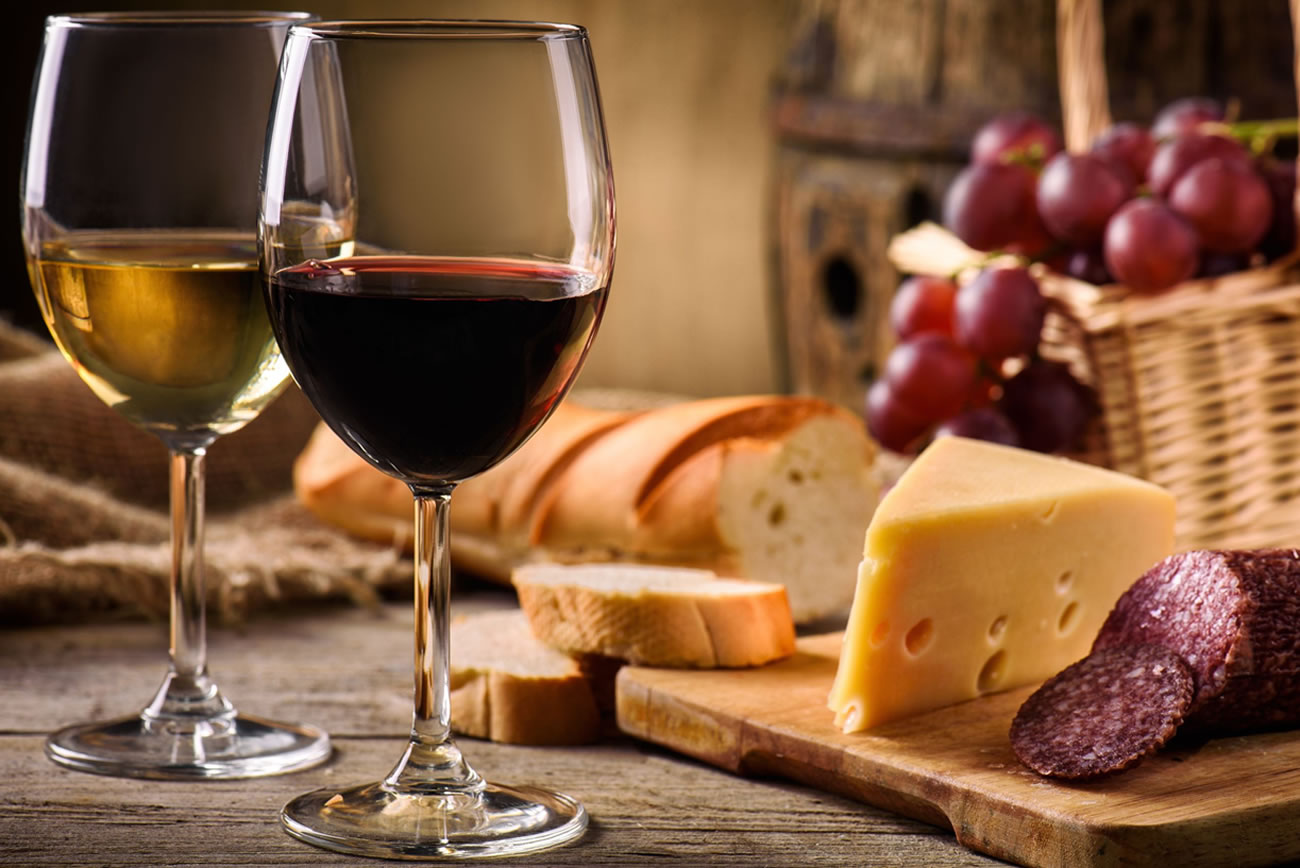 Croatia's Best Red and White Wines, Explained
Since you've picked Croatia for a holiday, you're in for a great treat. The country is packed with sites full of life – cultural and historical heritage, stunning towns, and plenty of natural wonders. The long and indented coastline boasts more than 1000 islands. The neighboring countries complement Croatia's untouched nature with variety and proximity of a different kind of treat: emerald green lush and fresh Slovenia, surrounded by the stunning Alps and decorated with attractive lakes, vineyards and towns.
Here are a few important facts regarding wines in Croatia, hopefully, you will be able to taste and enjoy some!
8 FAVOURITE CROATIAN WINES
There is a tremendous paradox about Croatian wines – the import is four times greater than the export, which makes Croatian wines even more special. Some of them have recently been awarded prestigious medals – approximately 106 medals on different international competitions. You simply have to come to Croatia to enjoy the different flavors!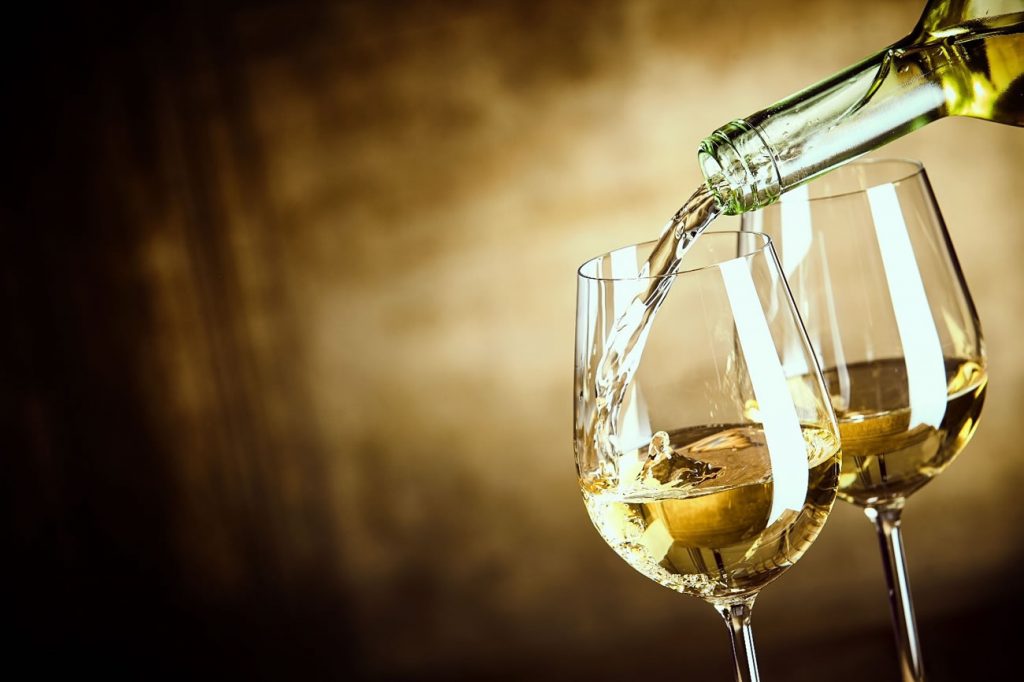 Here are a few most popular ones that I would recommend:
WHITE WINES
1. Traminac
It is famous for being served at two royal weddings in the UK, firstly at HRH Queen Elisabeth's wedding, and secondly at the wedding of Prince Harry and his beloved Meghan Markle. On both occasions, the wine came from the "Enjingi cellar", located in the eastern part of the country – Slavonia (please do not confuse with Slovenia – Croatia's first neighbor). This wine has a story.
"Richness of the soil, favorable climate, low yields, and extended time of harvest, native yeast, and Slavonian oak barrels is a combination that gives rich, full-bodied and complex wine with a great aging potential" – this is how the cellar presents itself. It is a beautiful semi-dry wine, with specific aromas: "flowers, wild roses, and honey and sweet exotic spices". Many will say this is the 'ladies' wine' for its strong scent. If you cannot get the bottle of Enjingi Traminac, there are a few other producers such as 'Iločki Podrumi' or 'Kalazić Winery', both from the Slavonia region.
2. GRAŠEVINA
With synonyms across continental Europe, such as Laški Rizling, Riesling Italico, Riesling Italiano, Olaszrizling, Wälsch/ Welsh Riesling – Graševina (Welsh Riesling) and Riesling are two separate cultivars from two separate homelands.
It is virtually a liquid gold of the Slavonia region. As a very versatile variety, it can yield a wide range of different types of wine. From sparkling lean fresh to fruity still wines – it is a wonderful summer wine! Don't miss the Kutjevo Graševina again by 'Iločki Podrumi', which you can find in most supermarkets. Anything else might prove hazardous; this one is the best you can get. If you are in a restaurant or a wine bar, it is worth tasting something they recommend.
3. MALVAZIJA
It is on my list of favorites, for its light, clean and fresh taste. Chose any of the Istrian producers, and you can't miss it. I would personally choose the wine from the 'Kozlović Winery' or 'Kabola Winery'.  The marvelous land of Istria is home to plenty of other excellent wineries, which sometimes also produce exquisite olive oil.
4. Vrbnička žlahtina
You have to break the tongue with this one – try pronouncing it as "shlahtyna". It is a quality dry white wine produced from an autochthonous variety, the 'white žlahtina'. This variety is only grown in the vineyards of the island Krk, precisely, in the fields of Vrbnik. The žlahtina is particularly recognizable for its specific young bouquet. All the principal characteristics of this variety are conserved in the wine itself with its pleasant and lively taste. It is ideal served with sheep's milk cheese, all kinds of fish and sea specialties, and white meat dishes as well. "
Winery Gospoja
" is one of the top producers.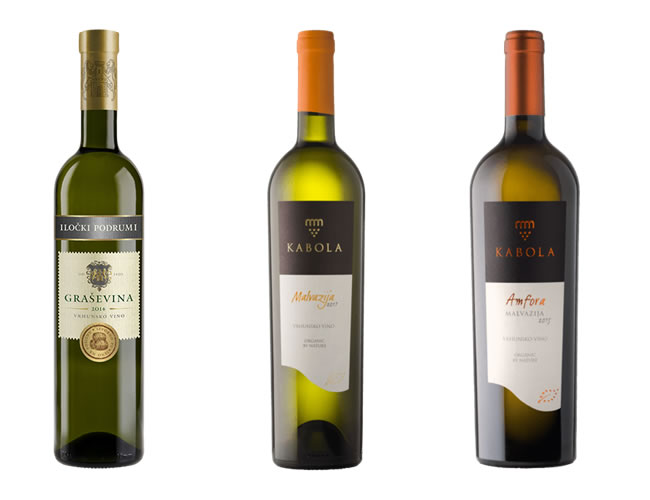 RED WINES
1. Cabernet Sauvignon
One of my personal favorites comes from the 'Kalazić' winery. This dry red wine with "perfectly dosed freshness, followed by spices and gentle spiciness" is an absolute delicacy.
2. Istrian Terran
Rich, full-body, strong character, red with purple tones, hints of pepper and blackberries. There are several well-known producers from Istria, such as 'Kabola' and 'Cattunar'. In 2018, several Croatian wines have received a Decanter award and five gold medals went to the Istria region.
3. Merlot
This is the best seller when it comes to the wines sold in a supermarket, and the brand 'Korlat' produces lovely wines in this range.
4. Plavac Mali
This wine is one of a kind, the autochthonous variety of small blue grapes, well known in Croatia under the name 'Plavac Mali'. It grows on the hills of the sunny southern Dalmatian peninsula Pelješac. These hills have a denomination of origin certificate with the name '
Dingač'
. It was the first Croatian-protected wine region since 1961. The grapes spend a minimum of 18 months in oak barrels. Since there are dried berries found in Plavac Mali grapes, some vintages will reach the highest possible content of alcohol. If you are keen on strong full-body red wines, with fruity aromas, this wine will delight you.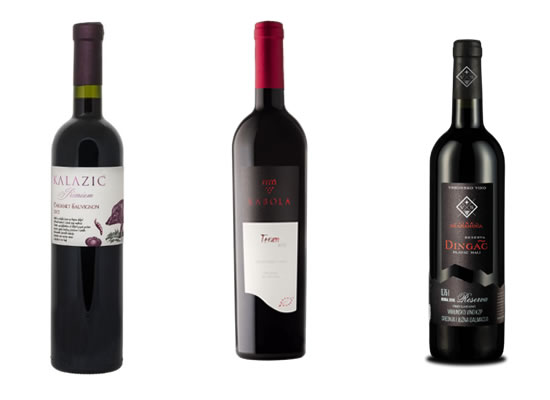 Finally, last but not least, here's a hint for making the right choice of beverages during your holidays in Croatia. Perhaps it is another paradox, but good wines are not always available in bars or coffee shops across the country. Because of the deeply rooted coffee culture, wines that you can get in coffee shops will not meet the above-described criteria. Go for a beer instead! To find a glass of great wine, please look for a wine bar or see a wine list in the hotels or restaurants. In my next blog, I will continue in the same tone… a few more essential 'travel-related hints, and yes, certainly about the drinks! Cheers!