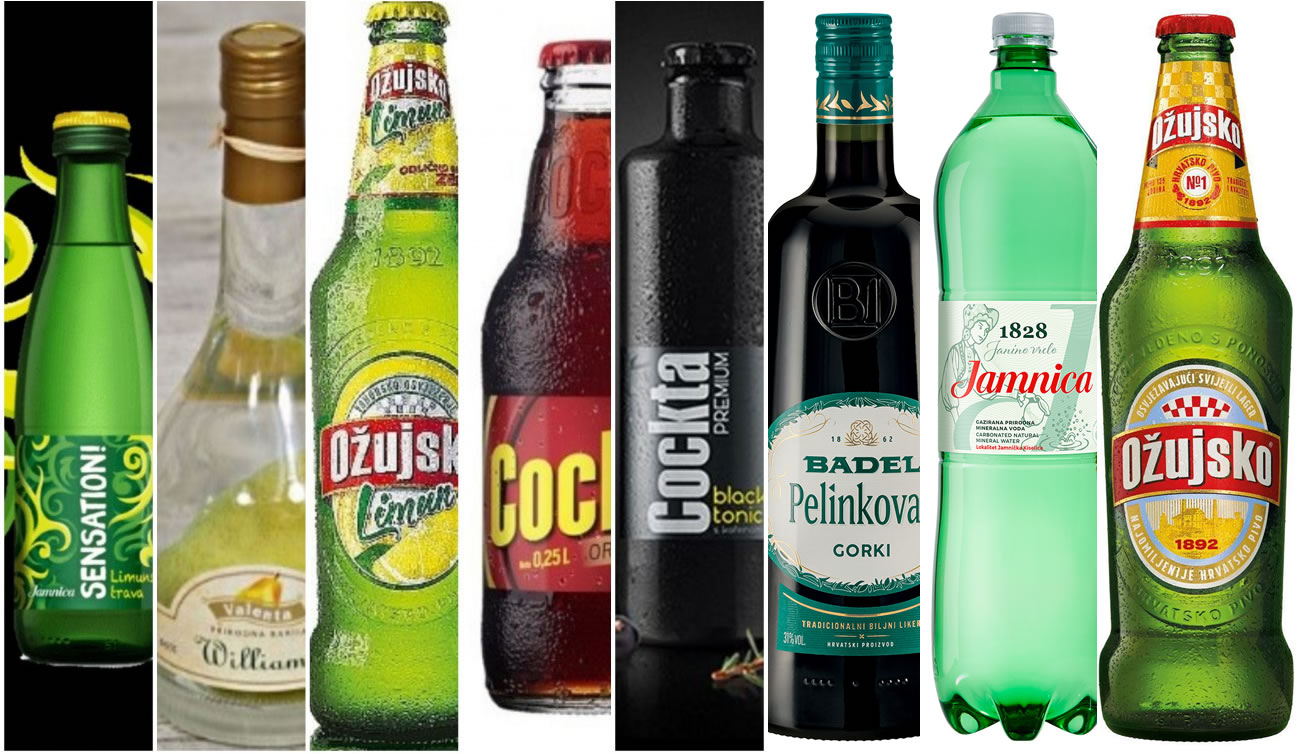 Croatia's best drinks, Explained
In my last post, I have tried to briefly give you a short guided tour of the wines of Croatia. Once you land in the new country the first thing that comes to mind is water…is it safe to drink, can you use it freely, and where can you buy it. Well, the good news is that you can freely drink tap water while in Croatia, especially if you are not sensitive to water changes.
Plenty of water is available at almost every newspaper stand – you just need to ask for a bottle of Jana. If you prefer the fizzy one, order Jamnica, and if you are dwelling what to drink on a hot summer day – order a "Sensation" –fizzy water with lime taste will refresh you better than any soda drinks.
The whole new world will open up to you once you get to discover the plethora of drinks available. Let's start with "rakija". The world of rakija is rich and in Croatia, one can produce this pure homemade brandy out of every fruit – plums, pears, apples, wines, and an herbal mix. This is what you will be served once welcomed in either a Croatian home or a restaurant.
Rakija cannot be translated as "grappa" nor as "schnapps". It's a magical drink, whether you have a headache, toothache, or knee pain – rakija is a "remedy" for all issues. The bottle of rakija in the fridge is a "must-have" in every Croatian household.
It is typical to the north-eastern part of the country and one of the best known is Viljamovka – the pear-flavored homemade brandy! In its pure form, the Viljamovka is slightly fruity, with high 40 % alcohol content. Since most of the people own a small countryside cottage, the pride of the season might be some 100 bottles of homemade rakija! It should be a 100% homemade brand, to guarantee the quality and authenticity of the origin!
If you happen to be holidaying in Croatia, and you get a toothache (of course this is not likely), the most efficient remedy will be rakija called Loza. It will numb your gums better than any painkiller.
People will see you as a real connoisseur if you order "Pelinkovac" on the rocks – mind you, this is not rakija but a very bitter liquor with wormwood base.  Try this one when you can't decide what to drink – it should be served with a lemon slice and a few ice cubes. Pelinkovac is known to be a great aperitif. The latest hit is the Orange one, produced by local factory Badel.
Finally, in the country with such an amazing craft beer scene, it is worth knowing that tourists love the new bottled shandy – "Radler Lemon". It has become the hit ever since it appeared on the market and it will delight even those not fancying the beer at all. The top lager brand Ožujsko has invented the grapefruit flavor too – perfect to savor when you are thirsty.
Last but not least – once upon a time in the former country, a "communist Coca-Cola" was born under the name "Cockta" back in 1952. It soon became the most consumed soft drink in the former Yugoslavia. Nowadays, the brand new one emerged, seducing with its elegant look and a new flavor – Cockta Black Tonic.
May your days in Croatia be filled with joy – and lots of fun while discovering all these surprising drinks! Bon Voyage!