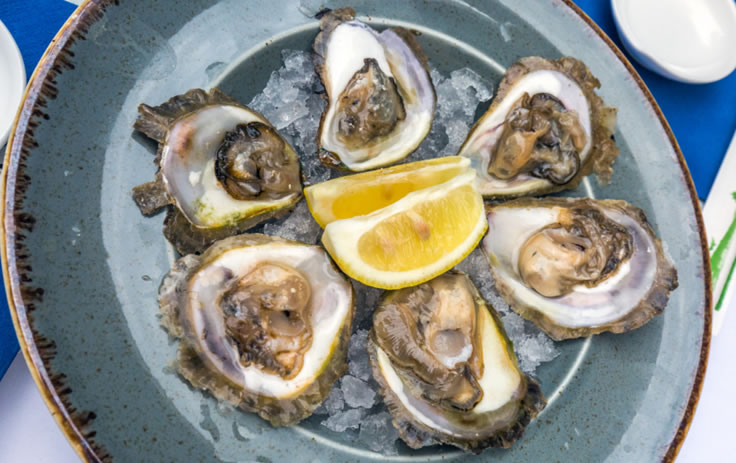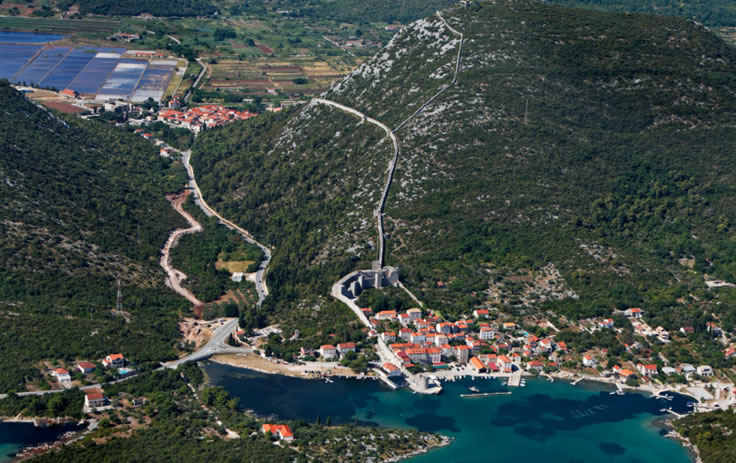 Ston's hidden gastronomy
Dubrovnik remains one of Croatia's most attractive destinations, be it for the Old Town's charm, excellent gastronomy, but also the surroundings not yet well discovered. My favorite swimming spots are at the Elaphite Islands, but nothing beats the excursion trip to famous Ston. The walls of Ston may appear to be a bit overblown – until you discover what's behind them. One little village has the secret to everything wonderful in life: excellent food, lovely scenery, and incredible history. Geographically, this place also hides one of the most charming islands – Korčula.
When you see what Ston has to offer, you'll understand why it is a must-see, before going elsewhere! This is a starting point if you set to explore the wineries of Pelješac, yet another gourmet secret of this area.
However, one of the best experiences that we organize is the oyster tasting experience that involves some "boating" too. We sail to the wooden pontoon where we get a full presentation of the history and description of oysters and mussels, followed by a tasting of mussels with a glass of wine。In past, we had booked this little pontoon for smaller groups, and on an exclusive basis. If there is a wish for even more privacy, booking a private island nearby is also a possibility.
Following the oyster tasting, there comes a traditional lunch, in one of Ston's restaurants. Traditional means there will be some Dalmatian smoked ham, cheese, fish pate, octopus salad, anchovies, and probably St. Jacobs cup, Noah`s ark shell, Venus clams, mussels & prawns.
The town is famed for great sea salt, oysters, and wine, that have been cultivated for centuries.  The Walls were erected to safeguard the sea salt pans. Ston's salt pans are Europe's oldest and have significantly contributed to Dubrovnik's Republic's prosperity, producing valuable salt. The Game of Thrones production crew used this majestic structure to depict Westeros' King's Landing.
The Ston oyster is the crown gem of the region's food. It is a mouthful of heaven when eaten fresh from the sea and with just a touch of lemon juice.
Don't miss an opportunity to stop by, if you are on your yacht, sailing through the Adriatic waters.