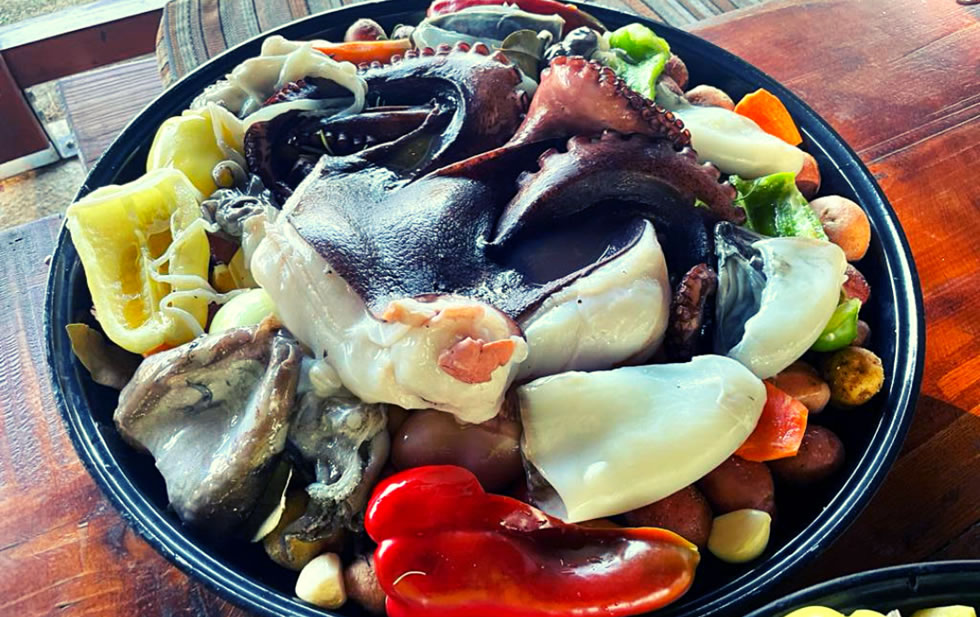 Peka – an authentic Croatian style food
Most of the visitors who come to Croatia love authentic food and wine experiences, and fortunately, we've got pretty few in hand. I've been posting some sumptuous foods lately, and with the rise of the gastronomic offer in Zagreb and other cities, it pleases me to see there are plenty of choices and finally Croatia gets its spot on the list of those great gourmet countries! Needless to say that I was told by several travelers lately that the "only reason" why they travel in the first place is because of food!
We love our foodie clients as this means we are always exploring new places, gathering information, and tasting the food as much as time allows.
Cooking classes are amongst the top experiences, on the rise.
Do you see yourself going to a garden, picking up fresh organic veggies, and then attending a private cooking class?  This is what we organize for our clients! After the sumptuous meal, a visit to a vineyard, and finally, the wine tasting.
Here's the summary of one of those lessons, a pretty simple one. The dish is as simple as it sounds – PEKA, yet, a very traditional way of cooking style. When you say "peka" in Croatia, the immediate association goes to sumptuous roasted lamb, veal, and pork that foreigners equally adore. But when in Dalmatia, don't miss this great seafood version! Do not roll your eyes when you read "octopus" – it is far from chewy things you might have tasted elsewhere! Croatian octopus- peka style even has its nickname – HOBA!
Here comes the recipe for the "Octopus-peka style":
Let's get this party started!
Baking might take anywhere from 2 to 3 hours (it should be approximately 1 and half hours for the octopus!) It will turn soft and tasty, and natural juices bring in that special flavor! It's a "must try" meal when served with local wine! Food sharing is an important component of Croatian culture. Food connects people in an inexplicable way that becomes a lifestyle.  But, watch out, and hope this will make you smile: it's common for people who make the meal to stress about whether you've had enough or not; normally, they'll insist on the latter, just to bring more food out!
Bon Appétit and enjoy Croatia!