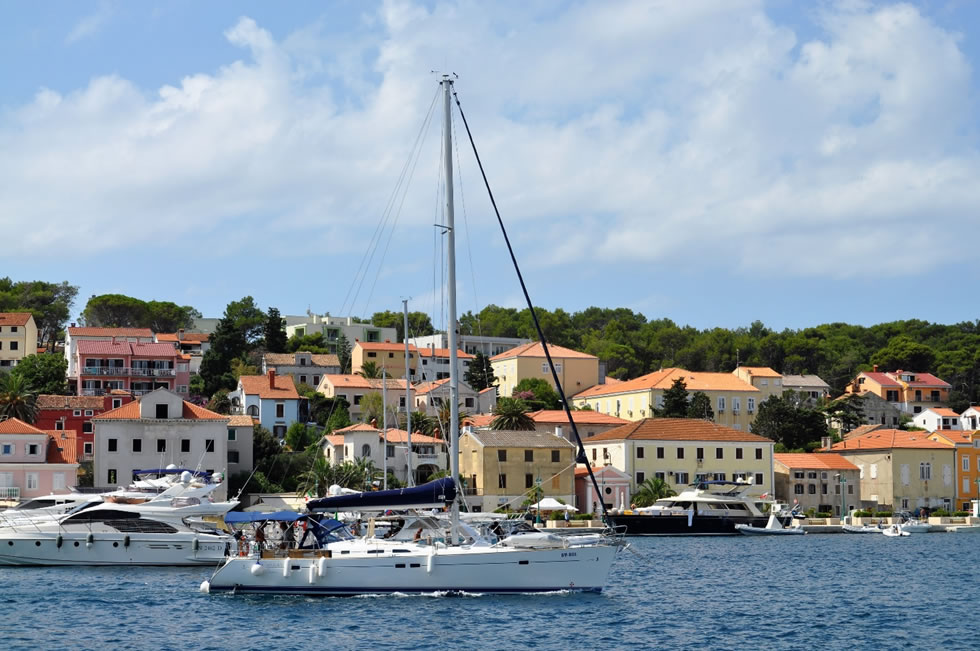 Mali Lošinj – Island Lošinj
Mali Lošinj, the largest town on the island of Lošinj, is a treat to visit. The town, which crosses both sides on the island's narrowest point, is situated at the top of a long natural harbor. The coastline is lined by a string of towering 19th-century sea captains' residences, and even in the height of summer tourist season, this ancient neighborhood remains serene.
The wealthy Vienna and Budapest elite, drawn to Mali Lošinj's "healthy air," began erecting villas and luxury hotels around Čikat in the late nineteenth century. Some of the stately mansions are still standing, such as the magnificent Boutique Hotel Alhambra & Villa Augusta, members of Small Luxury Hotels of the World.
The sea in the bay is emerald green and the fragrance of ancient pines is irresistible! The palette of colors of Adriatic varies from greens to turquoise to blues with crystal sparkle. For yachters, this is a piece of heaven, since the hotel hosts the prestigious Alfred Keller Restaurant, awarded one Michelin star, and featured in the renowned Gault Millau guide.  
A long time ago, navigators used this bay to wait for a favorable wind to sail out. In past, the place by the church was where mothers and wives were seeing off and welcoming back their seafarers.
If you are looking for a perfect holiday in a dreamy and romantic setting, look no further! Mali Lošinj is one of the hot spots!